Free Facial Rejuvenation Consultation
Come and discuss the issues that concern you and find out how we can help.
Facial Aesthetics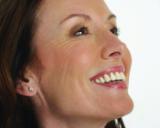 Long working hours, lack of hydration, excessive exposure to the sun and pollution are all factors in the wear and tear or ageing process of our skin.

Botulinium type A can be used to treat fine lines and wrinkles brought about by these factors. As it is a quick, relatively pain free and affordable treatment, Botulinium type A has become widely available in health spas, beauty parlours, hairdressers salons and even at specialised parties.
At the Water Orton Dental Centre we strongly believe that facial aesthetic treatments should be provided for in a safe and sterile clinical environment. The same extensive consultation process and clinical notekeeping that we adopt in all our dental treatments apply with all our facial aesthetic treatments. Botulinium treatments: Botulinium type A® Cosmetic is injected into the wrinkles, the toxin proceeds to relax the muscles of the injected area, smoothing the skin and reducing the appearance of fine lines and wrinkles.
Results are usually noticeable in two to three days, the effects can last up to six months, fading gradually from there. Repeated treatments provide for more prolonged results, extending the time between injections.
Some of the areas for which Botulinium type A is particularly effective include:
Wrinkles around the eyes (crow's feet)
Frown lines
Wrinkled forehead
Sides of the nose
Lower eyelids
Neck
Upper lip
In addition to anti-wrinkle treatments, we have invested in the Juvederm System of dermal fillers which are used to treat deep furrow lines which can exist on the forehead and the nasolabial area:
You can turn back the clock and restore the youthful look of years gone by. The loss of collagen and elastin is seen in normal ageing, and wrinkles occur earlier in life with unprotected exposure to the sun.
Ultraviolet exposure can damage the process of collagen production in the skin and can attack elastin, limiting the skin's ability to "snap back" into place. How wrinkled the skin becomes depends largely on how much sun exposure a person has had.
Through a simple procedure, Juvederm is injected under lines and wrinkles, boosting your skin's natural structure to push up and smooth skin, quickly restoring a more youthful appearance.
Having your dermal filler treatment with Juvederm temporarily replaces your skin's inner structure to "fill in" lines, wrinkles, and deep creases to quickly erase the signs of time.
Wrinkle Treatment
The muscles in our face can cause wrinkles.
As we get older, these wrinkles become more pronounced.
The muscles in our forehead contract which creases the skin.
Using a syringe and a fine needle a small amount of Botulinum Toxin is injected into the muscle which restricts the muscle movement so the skin doesn't wrinkle.
Forehead
Filler
As we get older, fine lines and wrinkles appear.
Over time, these become permanent creases in our skin.
Using a syringe and a fine needle, Dermal Fillers can be injected which plump up the skin and reduce the visibility of these wrinkles.
Frown