Free Wrinkle Relaxation Consultation
Come and discuss the issues that concern you and find out how we can help.
Anti wrinkle injections in Solihull
Anti wrinkle treatments injections can be extremely useful in relaxing the muscles which cause wrinkles around your forehead, eyes, nose and mouth.
After treatment you will have a natural appearance, still readily able to smile and frown but with fewer wrinkles.

What areas can anti wrinkle injections treat?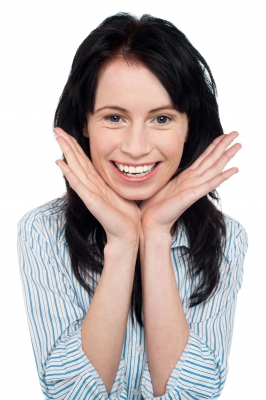 Anti wrinkle treatments are particularly effective at treating wrinkles as follows:
Forehead
Forehead headlines and frown lines are one of the most commonly treated areas.
Under eyes
Anti wrinkle injections can be used to treat under eye sagging which occurs as we get older and the muscles around our eyes are pulled downwards. These injections can be used to prevent these muscles pulling in this way and therefore reduce the sagging look of eyes.
Around the eyes
Treatment around the eyes such as crow's feet can also be significantly reduced with the use of anti wrinkle treatments. This works by reducing the amount of movement in these muscles which pull the skin together creating the wrinkles.
Face treatments
Using anti wrinkle injections on other areas of the face such as with lip lines and bunny lines around the nose can also be extremely effective at reducing wrinkles in these areas.
Neck treatments
Platysmal bands can also be reduced around the neck using anti wrinkle treatments. These are the long bands which extend from just underneath your chin down to the top of your chest causing an aged look.
How long do anti wrinkle treatments take to work
After your initial injection you may need to wake up to 24 hours for the full effect to be apparent. There may be some mild swelling around the injection site which will also reduce within 24 hours.
Anti wrinkle treatment side effects
The treatment is extremely safe with very few side-effects however, in some rare cases you may experience pain, swelling, redness and tenderness around the injection site. A fully trained and experienced facial practitioner will be able to keep any of these side-effects to a minimum.
How do anti wrinkle treatments work?
The injection is made from botulinum toxin type A which has a paralysis effect on nerves. The injections contain an extremely small amount of this toxin and paralyse the nerves just enough to stop the wrinkles forming but continue to allow natural and normal movement.
It is important to recognise that this is a prescription drug and may not be suitable for you, only a full consultation will be able to give you all of the information you need. Other treatments are available in our skin clinic.
Anti wrinkle treatment results
Forehead
You may find that your specific concern or requirement may be better suited with the use of dermal fillers rather than having any form of antiwrinkle injection.
Image Source: Stockimages at freedigialphotos.net