Orthodontic Braces
Orthodontics, or sometimes more commonly referred to as 'braces', are a way of straightening crowded or crooked teeth to correct and improve the function and aesthetic of your teeth.
As with all our treatments, we offer a very high standard of orthodontic care at Solihull Dental Centre & Implant Clinic. Our orthodontic treatments are tailored to suit the needs of individual patients and can help those wanting to improve their smile & boost their confidence and self-esteem.
Treatments can range from the removable braces and Invisalign to the more complex fixed braces.
We are fortunate to be able to refer our patients to our in-house specialist orthodontist, Dr Bikram Thind, who has clinics at the Solihull Dental Centre for your convenience.
At the practice we use the latest orthodontic materials & clinically proven bracket systems to achieve the best results possible at an affordable cost to patients.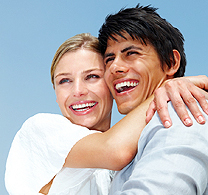 ---
Free information pack
"The Ultimate Guide to Straighter Teeth for Adults"
A special report by Dr Zubair Sacranie revealing the top 6 questions everyone asks about Adult Orthodontics, including.
The costs and lowest price alternatives
Is rapid orthodontics right for you?
Are you a candidate for invisible orthodontics?
How much will treatment cost?
How much will treatment cost?
How long will it take?
What are the downsides?
Will it hurt?
Take your first step to straighter teeth and download my free guide today.

---
Orthodontic treatments include:
Simple Removable Braces
These are used to move a few teeth only and this system is therefore limited in its capabilities. Simple Braces can be removed to be cleaned.
Fixed Braces
Fixed Braces are glued to the teeth to which a wire is attached that moves the teeth to the required position. They can be used to treat simple to complex problems to give an excellent result. We use both the traditional metal fixed brace design as well as the innovative cosmetic tooth-coloured fixed brace which is very popular with both our adult & child patients.
Invisalign Clear Braces
Invisalign Braces are an alternative to the fixed braces option, and are used to treat crooked teeth or gaps between the teeth in suitable cases. They are comfortable, removable and importantly made of a clear medical grade plastic. These braces are custom made to fit each individual and they gently move teeth into a desired position. Because they are removable it also makes it easier to keep your teeth clean.
Lingual (Behind The Teeth ) Braces
The Lingual Brace is also an alternative to traditional fixed braces. The brace is fixed behind the teeth is not visible from the front view of the patient. These are customised to the shape of your teeth. Lingual braces are not suitable for every case and as for all the treatment option
Some of the questions asked frequently by patients…
What are the benefits of orthodontics?
There are a number of benefits in undergoing orthodontic treatment. These include
Increasing your confidence and improving your self-esteem through a corrected, more beautiful smile.
A patient will have better oral hygiene control from straightened teeth. (Poor oral health is also now associated with other general illnesses.)
Better function & performance where the teeth fit together properly, which in turn increases their longevity.
Jaw & jaw joint problems can be corrected.
Up to what age can a patient undergo orthodontic treatment?
Age is no longer a barrier & adult orthodontics are now becoming popular with many men & women undergoing orthodontic treatment to help improve their appearance, confidence & self-esteem. With options like Invisalign and Lingual braces, having orthodontic treatments has become even more convenient more adults.
How long can the treatment take?
The treatment length can vary from under 1 year to 3 years depending on the complexity of your presenting problem, a patient's participation and cooperation, and the growth of their face and mouth.
How often do I see the orthodontist?
Generally you will see the orthodontist every 6-10 week intervals depending on the stage of your treatment & the type of brace worn.
How much does it cost?
This depends on several factors like the severity of the problem and the type of brace selected by the patient. The treatment cost will be thoroughly discussed prior to commencing any treatment. We have several payment plans to help you have the treatment you choose to improve your smile.
How long will my teeth stay straight for?
Crowding of teeth happens in every person with age. Once the teeth are straightened retainers are fitted & worn on an ongoing basis to prevent any relapse of the treatment.
Does it hurt?
The teeth may feel uncomfortable for a few days following the brace placement and after they have been tightened. This discomfort can be alleviated by painkillers.
Who we treat
Patients 18 years of age or over with any malocclusion, missing teeth or mal-aligned teeth.
Any patient under the age of 18 years who wishes to start orthodontic treatments at their convenience and do not wish to remain on the lengthy waiting lists of local orthodontists
How do I start?
If you are interested in having orthodontic treatment please contact our practice on 0121 7053935 to book a complimentary consultation to check your teeth and discuss which treatment options may be suitable for you. We will also discuss the costs of the different treatment plans with you.