Invisalign Clear Braces
When it comes to straightening your teeth we know that you want the best treatment at the best price. At Solihull dental centre we've treated hundreds of patients using Invisalign braces and offer you:
Free teeth whitening post-treatment
Savings of over £1000
Convenient location in Solihull high Street
Flexible and convenient appointment times from 0830
Call us today to book your appointment on 0121 705 3935


---
You are moments away from seeing how great your new smile could be!
We also offer a FREE virtual simulation of what you could look like would straighter teeth, the results are immediate! Upload your smile to our Smile Visualisation tool, a computer generated simulation of what your smile may look like after Invisalign braces.

---
Invisalign Braces are an alternative to the fixed braces option, and are used to treat crooked teeth or gaps between the teeth in suitable cases. They are comfortable, removable and importantly made of a clear medical grade plastic. These braces are custom made to fit each individual and they gently move teeth into a desired position. Because they are removable it also makes it easier to keep your teeth clean.
Why choose Solihull Dental Centre?
Totally free virtual simulation (see what you could look like in 30 seconds)
See your smile transformation and your teeth move with the 3-D Clincheck available after your first appointment
Free teeth whitening included.
Treatment by a specialist orthodontist, not a regular dentist ensuring the highest quality of care.
Call us today to book your appointment on 0121 705 3935


---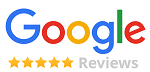 Professional, friendly and efficient. Not rushed in and out, and treated as an individual by staff who are keen to go that extra mile to provide amazing dental care. A credit to Dentistry in all areas and I would say that if you're seeking a new surgery to visit - make this the one you go to. It's a keeper! No complaints here.- Just Saying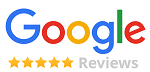 Have been going to this centre in Solihull for many years now and have been treated so well by Dr Zaheer and is just superb and always a joy to see... Makes going to the Dentist so much easier and not a chore.Can highly recommend anyone to visit here..- Mike Anderson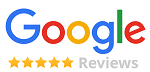 Professional care and service. Reassuring atmosphere.- Anwar Karim
---
Free information pack
"The Ultimate Guide to Straighter Teeth for Adults"
A special report by Dr Zubair Sacranie revealing the top 6 questions everyone asks about Adult Orthodontics, including.
The costs and lowest price alternatives
Is Invisalign right for you?
Are you a candidate for invisible orthodontics?
How much will treatment cost?
How much will treatment cost?
How long will it take?
What are the downsides?
Will it hurt?
Take your first step to straighter teeth and download my free guide today.

---
Before and after Invisalign
Information about Invisalign
What is an Invisalign Retainer?
In orthodontic terms a retainer is used to 'retain' teeth in their final position after you have had your Invisalign braces, this is very often a night time removable appliance. However, many people refer to the clear aligners which make up the Invisalign system as retainers.
What do the invisible braces look like?
Invisalign almost invisible braces are made using the latest CAD CAM technology using 3-D guided digital software to produce the clear braces. They look clear!
Here is a photograph of someone wearing Invisalign in the foreground compared to traditional braces in the background.
Is Invisalign suitable for adult teeth straightening?
Yes, Invisalign can be used as adult braces, there is no upper age limit so long as the teeth and gums are in a healthy condition.
Are Invisalign fixed or removable?
Invisalign braces are removable although you should wear them for 20 hours per day removing them only to eat and clean your teeth. Because the braces are clear you can wear them with no one else knowing and therefore carry on your everyday life.
What is the Invisalign cost UK?
Invisalign varies in cost significantly from provider to provider as each provider will include different things in the final costing. You will typically find that Invisalign treatments cost approximately £2000 but this is dependent upon the number of clear aligners that you will need and this can only be determined after you have had a free consultation.
What is Invisalign Lite?
Invisalign Lite is a minimally invasive orthodontic treatment where we only straighten the front six teeth (known as the social six) because these teeth have smaller roots than the back teeth they are quicker and easier to move.
Invisalign doctors site
The official Dr/dentist site for Invisalign is www.invisalign.co.uk this is where you can find an Invisalign provider in your local area.
Dr Bikram Thind - our consultant Orthodontist provides all our Invisalign treatment. Initial consultation with dentist- Dr Thind providers this treatment from our sister practice in Shirley.