Emergency Dentist Birmingham
Solihull Dental Centre and Implant Clinic
Finding an emergency dentist during coronavirus can be a little daunting, particularly if you want an emergency dentist that's open now.
For 24 hour emergency dental care, please call 0121 705 3935, if this is outside of our regular clinic hours there will be instructions on how to access urgent dental care. it is important that you let us know the nature of your emergency in the event of leaving a message. Please check our list below of what is and is not a dental emergency.
---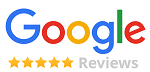 ⭐⭐⭐⭐⭐
I am newly registered to the practice. I had a broken crown (work carried out by my previous dentist) so I called Solihull Dental Centre to book an appointment to see if I could get it replaced. The lady I spoke to was very friendly and had me an appointment booked in within a few days - im usually used to waiting weeks with my previous dentist. Dr Sacranie was very professional and discussed all treatment options with me, involving me the whole way through - I didn't once feel rushed. I was made very comfortable and at ease throughout both appointments and I couldn't be happier with the result! Very impressed with the practice, all staff were friendly, welcoming and attentive and the practice itself is lovely, highly recommend! - Charl0ttex
---
What is considered emergency dentistry?
A dental emergency is any situation where you require emergency attention in order to minimise the risk of serious medical problems. Please ensure you call our emergency dentist if you have any of the following dental problems:
Extreme and uncontrollable toothache which doesn't respond to over the counter painkillers
Uncontrolled bleeding in your mouth
A chipped tooth which is causing extreme pain or there is blood coming from inside the tooth (small amount of blood from around the tooth/gum margin is not a dental emergency)
Dental swelling of your gum, face, cheek or neck which is spreading.
A recent dental extraction which continues to bleed and can't be stopped by biting down soft padding.
An avulsed (knocked out) tooth
What is NOT considered an emergency?
Minor tooth ache which is only causing mild discomfort
A small amount of bleeding after knocking your tooth which stops rapidly and has no extreme pain associated.
Tooth sensitivity.
A chipped tooth without any extreme pain or blood from the tooth itself.
A broken restoration such as crown, bridge or veneer.
Orthodontic brackets which have become loose.
Mouth ulcers which are less than 10 days old.
If you need an emergency dentist, here's what to do
All out of hours emergencies can call 111
The Practice hours are 8.30am – 5.00pm. Monday – Thursday . Friday we close at 4.00pm
All registered NHS patients of the Practice can be seen during these hours.
If you call and we do not answer straight away there is a voice message service to enable patients to leave a message, we will call you back.
Here's what we will do when you contact us
1 – You call the Practice. Receptionist will take all personal details and brief outline of your dental problem. This information will be passed to the emergency dentist .
2 - The dentist will call you to determine what treatment/advice will be necessary. We'll call you the same day when possible.
3 - Appointment will be booked at reception and pre-payment will be taken for the NHS fee of £22.70 (urgent charge for NHS )
Non registered patients can also be seen at the Practice a on a private basis only. The same process applies except thehe cost of the telephone assessment is £65.00. Any further emergency treatment will be from £75.0
How to find us from Birmingham.
Travelling by car.
Distance - 8.5 miles
Estimated journey time - 21 min
Start out in the centre of Birmingham and head northwest toward Corporation St
Continue onto Corporation St
Take Jennens Rd/A47 to Lawley Middleway/A4540
Follow A4540 and Small Heath Hwy/A45 to Golden Hillock Rd/B4145
At the roundabout, take the 3rd exit onto Golden Hillock Rd/B4145
Continue to Solihull
Follow Warwick Rd/B4102 to Poplar Rd
At the roundabout, take the 2nd exit onto Warwick Rd/B4102
Turn right onto Poplar Rd
Turn left to stay on Poplar Rd
Solihull Dental Centre & Implant Clinic will be on the right
Travelling by bus.
Distance - 8.5 miles
Estimated journey time - 21 min
Start out in at the Birmingham coach station stop DS5
Take the 37 bus towards Solihull
Alight at Station Road stop SK
The practice is approximately 1 min walk from here.